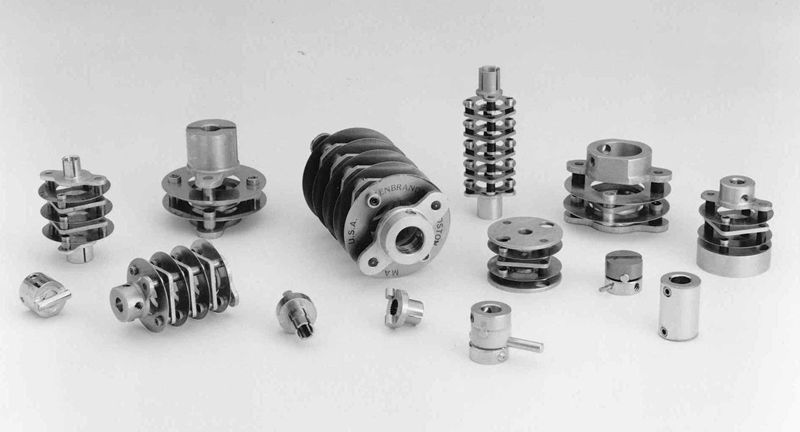 Renbrandt, Inc. maintains a large inventory of components for immediate assembly. We also offer speedy design and production of special designs as shown at left, No extra charge for special bore sizes (including metric). We have no handling charges; we simply add the actual shipping cost to the invoice. Items are shipped promptly, via UPS unless otherwise specified.
CAD Knowledge
As part of Renbrandt, Inc.'s custom services, we can provide our clients with CAD drawings of our custom couplings we design. Our engineering team shall help you get a fast, accurate quotation.
Customized Coupling Dimensions and Materials Request
Renbrandt Inc. can provide our clients with customized dimensions on all of our main flexible coupling product lines: FLEXIMITE™, ONE-PIECE™, TINYMITE™, and UNIMITE™. We can customize bore size, overall length, and other dimensions as per client design preferences in inches or metric. Renbrandt Inc. flexible couplings are typically fabricated in brass or aluminum, but we can also customize coupling material upon request.
Click request information to begin a quote process with our engineers.
Industries Served
Aerospace Industry
Military Industry
Transportation Industry
Mining Industry
Quarrying Industry
Mineral Processing
Metal Manufacturing
High-Profile Client History
Renbrandt, Inc. has an extensive client history list from building and improving servo couplings since 1951. A few of our clients include:
3M
Abbott Labs
American Airlines
Boeing
Dept Of Energy
Dow Chemical
Dupont
Exxon
Ford
General Electric
General Motors
Harley-Davidson
Hewlett Packard
Honeywell
IBM
Ingersoll Rand
Lockheed Martin
Lucent Technologies
Mobil
Motorola
Raytheon
NASA
Seagate
Siemans
Texas Instruments
Walt Disney Imagineering
Refer to our client history line card for a full list.
Request Information